Solar Queen & Corgies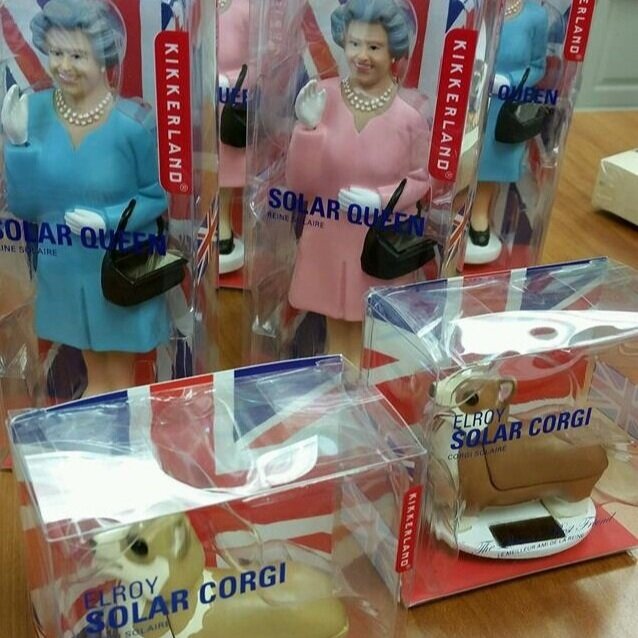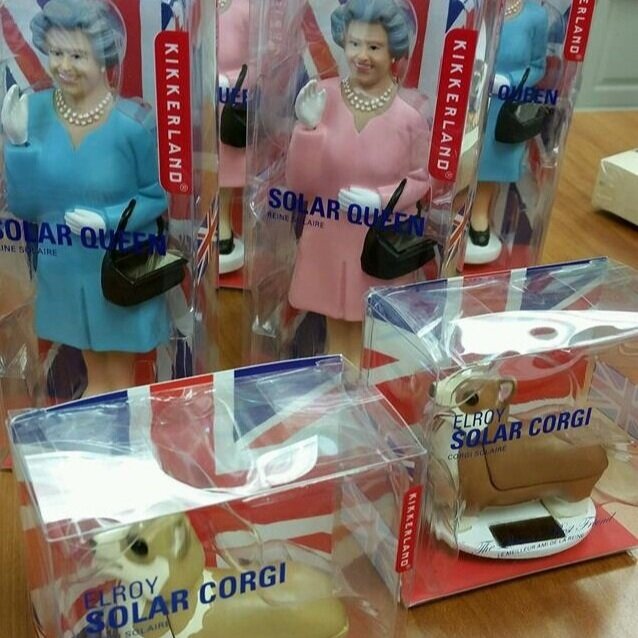 Solar Queen & Corgies
Add them all to your collection!
Note: this item is eligible for discounts or coupons when applicable.
Add a "light" touch to your day with QEII waiving at you! "Brighten" a friends' day. The corgies like getting in on the action & booble their heads !
Solar Queen & Corgies are activated by sunlight or lamp light.