PICKLES, MUSTARDS, CONDIMENTS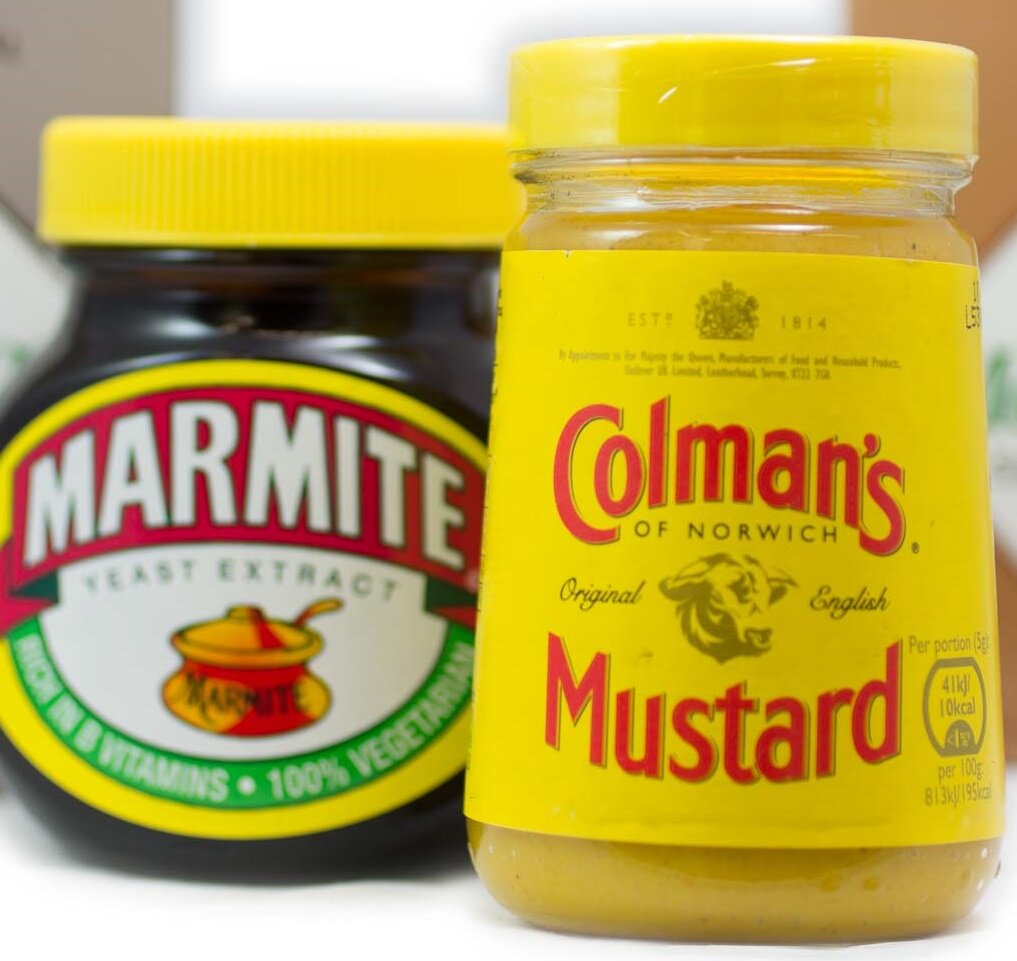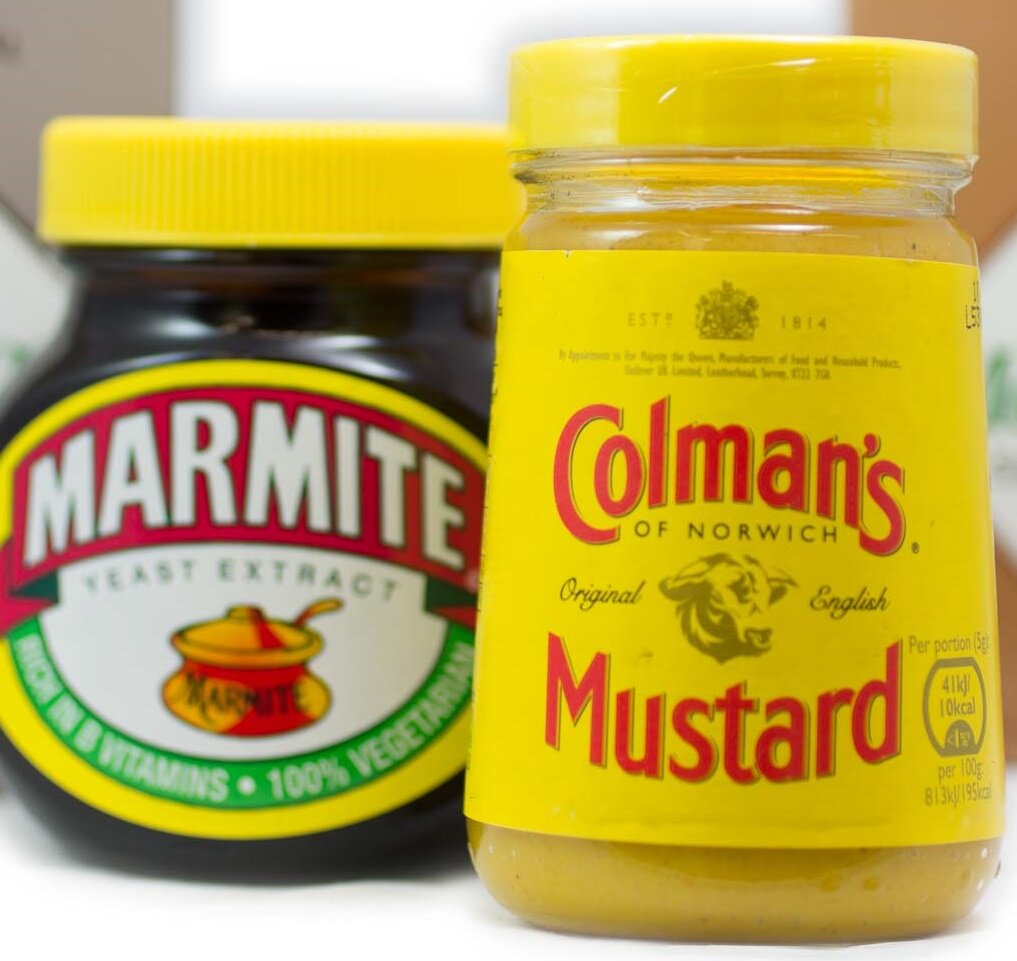 PICKLES, MUSTARDS, CONDIMENTS
These classic condiments are wonderful with cheeses, sandwiches, meat, & salads. Considered a "staple" in every British household !
View the dropdown menu to see the list. Try them all! Imported from England.
Excellent right from the jar or in recipes.
Specially packaged with a long shelf life, jars can be stored unopened without refrigeration. See descriptions below for more info.
Note: these items are eligible for discounts or coupons when applicable.

HEINZ PLOUGHMAN'S PICKLE: wonderful with cheeses & meats, on sandwiches, & with salads,. Suitable for vegetarians & a gluten free diet. With it's Royal Warrant, you know it's special !
HP SAUCE: the original brown sauce since 1899 with a uniquely distinctive flavor made using a closely guarded secret recipe. This legendary favorite is a condiment for both hot & cold savoury food, & as an ingredient in soups and stews. With it's Royal Warrant, you will want to give it a try if you haven't already!
MARMITE is a British classic. Invented in 1902, this condiment spread is made from yeast extract which is a by-product of beer brewing. As the marketing slogan goes, "Love it or hate it."
COLMANS MUSTARD: A Royal Warrant was granted in 1866 designating Colman's as manufacturers of mustard to Queen Victoria. Her Majesty's household still uses Colman's today! Still based in Norfolk, still using local ingredients and still packing a punch. Methods haven't changed much since 1814. Mustard Seeds are milled on site in Norfolk, England.
Haywards Traditional pickled Onions are Pearl onions pickled in malt vinegar, sugar and spices. Often eaten straight out of the jar! In British Pubs, Pickled Onions are a staple ingredient in a "Ploughman's Lunch" . At home & on picnics, serve with cold ham, bread and cheese.