DEVON DOUBLE CREAM​ IMPORTED FROM ENGLAND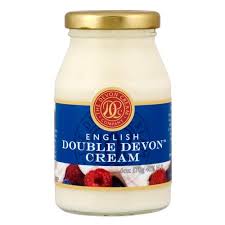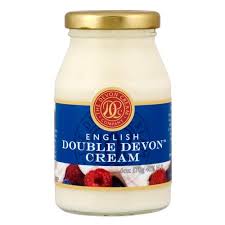 DEVON DOUBLE CREAM​ IMPORTED FROM ENGLAND
Devon Double Cream or Creme Fraiche
Imported from England
Excellent right from the jar or in recipes.
Specially packaged with a long shelf life, jars can be stored unopened without refrigeration
(best to avoid temperatures over 75 degrees Fahrenheit.
Must be refrigerated after opening).
Note: this item is eligible for discounts or coupons when applicable.